COVID-19 Guidance for Events
At The Box SF We Value You and Your Safety.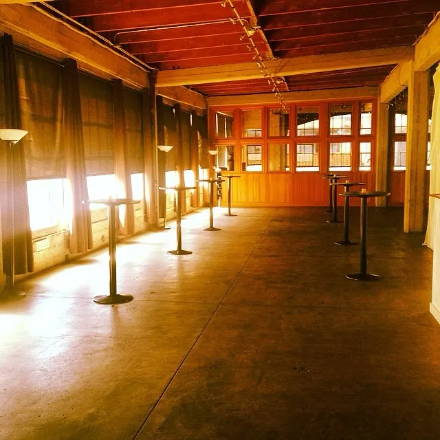 We recognize that not everyone is comfortable hosting or attending an event during this difficult period of time. We truly appreciate our clients and supporters who choose to schedule their events with us and our goal is to create a wonderful, memorable atmosphere, free from stress and worry.
In order to help keep our guests safe, comfortable, and healthy in our venue during the Pandemic, we have implemented the following policies as of September 2021--until further notice:
____ ____

• As per current city order, all guests at The Box SF must be vaccinated and show proof of vaccination upon entering the building in the form of a Vaccine Card, picture of a valid card on their phone, or Digital Vaccine Record, which can be obtained here. A valid matching ID must also be presented at the time of entry.
• We ask that our guests wear their masks throughout their events unless eating or drinking.
• All members of The Box SF staff, all of our vendors, and outside contractors have been fully vaccinated and will continue to wear masks during the course of all events.
• The venue will provide extra disposable masks onsite and hand sanitizer will be available throughout the venue at all times.
• The Top Floor and Gate Room of The Box SF has a total of 19 windows, 12 of which open fully for fresh air and flow through ventilation.
• Both the Willy and Webster meeting rooms on the second floor have windows which open fully for fresh air and flow through ventilation.
• The Box SF has a collection of strategically placed floor fans to circulate air through the space if needed during the event. Our Store, Speakeasy, and Buddy Suite require fans throughout the event.
• The Box SF does not allow for any medical or religious exemptions. Guests must be vaccinated to enter the space, no exception.
• Clients are responsible for their own guests and their behavior in the venue, The Box SF and its vendors assume no responsibility if any guest becomes ill and/ or contracts Covid-19 during or as a result of the event.
____ ____

Our first priority is the health and safety of our guests. Should you have any questions or concerns please let us know and we will be happy to accommodate you!
Staff and Vendors of The Box SF Event Space