Airbnb Experience Tour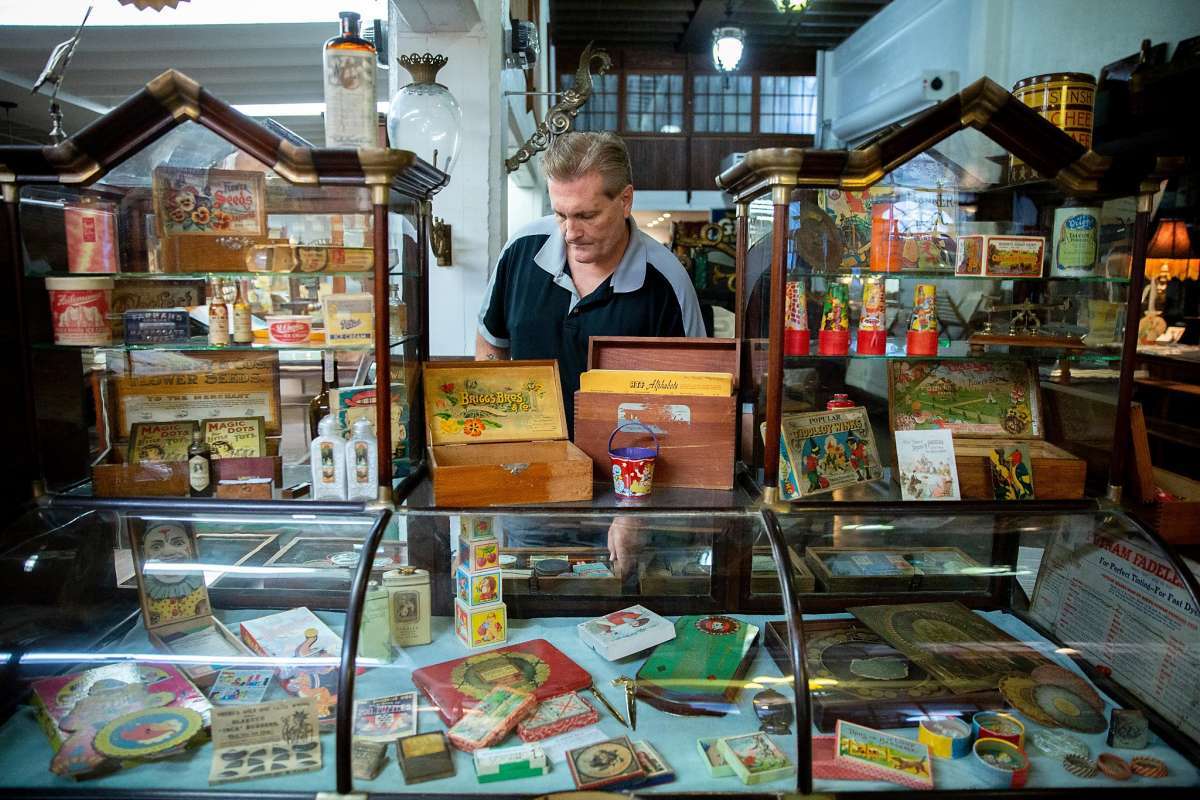 First, Mark E. Sackett the owner, will welcome you to the Pressroom and Mercantile here at The Box SF, where you will step back in time absorbing our recreation of an 1850's General Store and working Letterpress Printing Shop, where our oldest Press dates back to 1838! You'll get to see amazing Design and Advertising History, learn a bit about our historic Printing Presses. Then we'll head to our basement for a quick tour of our hidden private Speakeasy!

You'll have an opportunity to browse millions of pieces of rare ephemera, billheads, stamps, labels, books, advertising displays, tins, toys and more, that show beautiful examples of Graphic Design, Lettering, Typography, Calligraphy and Printed history! And all of it is for sale!

Even people with little or no interest in these types of things have become fascinated by the space, the presses, the history and the amazing imagery that surrounds them here at The Pressroom and Mercantile at The Box SF, and why our tagline is: "All Things Printed".
Check us out in Atlas Obscura!
Tours are available at $27 per person
We promise you a immersive visual experience!

Other things to note:
We do not allow food or drink in the Mercantile, due to the rarity of the fixtures and material. We have a freight elevator accessible to all floors so while wheelchairs are welcome, we are not an ADA Space!
Call or Email to Book:
Or click Below:
---